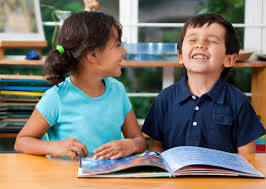 The America Reads program provides one-on-one reading tutoring to K-3rd grade students in Lewiston and Clarkston School Districts who have been identified by the districts as below reading grade level.  The tutor sits with one student at a time and either reads to them, listens to them read, or helps them with reading related concepts they are struggling with. This gives much needed one-on-one time to students who may not have any other one-on-one time available to them at school or home. This time is essential to good reading skills for the student and it is time that the teacher of a classroom with 25 students doesn't have available.
Reading skills are essential to all other learning

. The ability to read leads to greater achievement in all other areas of learning which increases academic development. This development often leads to greater confidence and esteem, which translates into greater positive social development.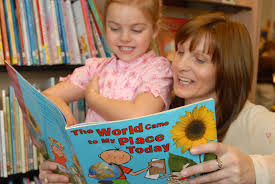 Students who are below reading grade level within the Lewiston and Clarkston school districts receive one-on-one reading assistance from America Reads tutors. Tutors volunteer at least one hour a week, one day a week, but many tutors serve for longer than an hour, or give more than one day a week. The tutors continue this schedule for the school calendar year, and then break for summer. Most tutors return year after year.
In the 2015/2016 school year, 349 students received tutoring from 41 America Reads volunteers.   The America Reads program has an 85% – 90% success rate at helping K-3rd grade students become grade-level readers!
If you would like more information about America Reads, give Susan Harris a call at 208-746-7787, or email her at volunteer@wivc.org